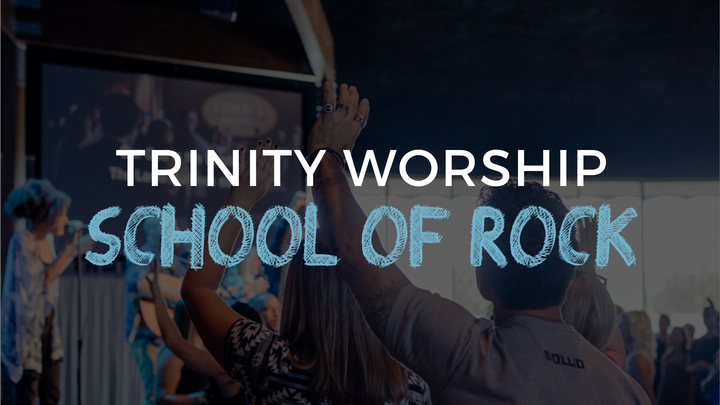 Dates & Times
Jun 2, 2019

1:00pm - 3:00pm

Jun 9, 2019

1:00pm - 3:00pm

Jun 13, 2019

6:00pm - 8:30pm
Details
Pastor Dustin here!
I'd like to invite you to attend our 'School of Rock' musical summer camp hosted by our worship department here at The Trinity Church.
No previous skills or training are required to attend, only an interest in learning one or more of the following instruments: Guitar, Bass, Keyboards, and/or Singing!! We will be providing FREE pizza and drinks for all registered participants. Workshops days are on June 2nd and 9th from 1:00PM to 3:00PM and include the following:
Features an overview of the various instruments. You will have an opportunity to learn from our very own musicians here at Trinity and even play along if you would like to jam.

We will spend even more time playing along to some of the songs we play on Sunday mornings here at Trinity.

A live performance opportunity on June 16th for those able to participate, leading worship on Father's Day during our main services. There will be a rehearsal for those selected to participate on June 13th at 6:00PM to 8:30PM.
June 2nd & 9th | 1:00-3:00PM | Ages 10+